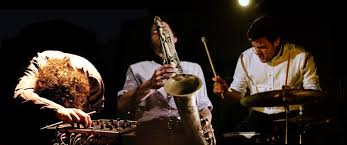 (photos by Vera Marmelo)
We united EITR with our long time friend and fellow musician Gabriel Ferrandini. We were really happy and blessed with all the sounds of this beautiful evening.
The ultra-talented photographer Vera Marmelo has a photo reportage of this gig at her website. Some of our favorites below:
You can read a review of this gig at Jazz.pt (PT).