Also, some audience member posted a few kind videos online. The first depicts the end of my set this night at Soup:
The second is a halfway video:
Below you can find info about the excellent musicians I shared the stage with. Huge thanks to Dave Skipper for organizing this.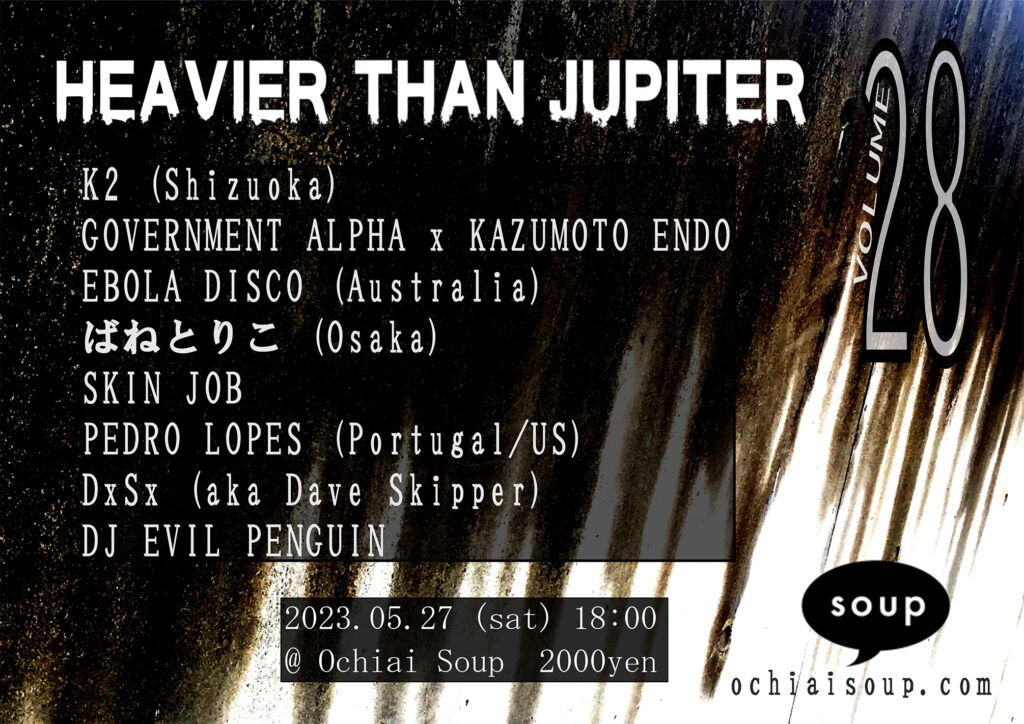 "Heavier Than Jupiter Vol.28"
2013.05.27
at ochiai soup
18:00 / 2,000yen
ご予約 | reservations: https://ochiaisoup.com/?event=2013-05-27-sat-heavier-than-jupiter-vol-28
Acts:
K2
Government Alpha x Kazumoto Endo
Ebola Disco (from Australia)
ばねとりこ (from Osaka)
Skin Job
Pedro Lopes (from Portugal/US)
DxSx aka Dave Skipper
DJ Evil Penguin