Under the curation of Daniel Neumann, CT-SWaM founder and accomplished sound engineer, this evening is catered to sound artists, noise producers, composers of electronic and electro-acoustic music, as well as experimental musicians and sound designers.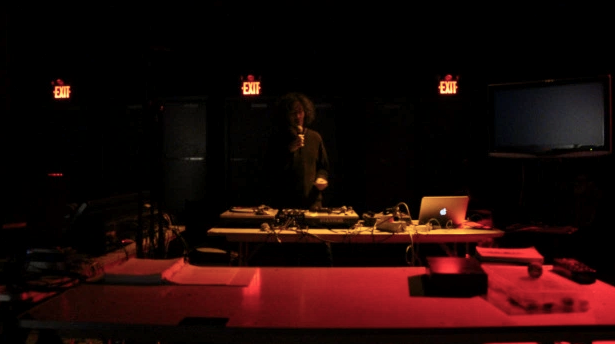 Pedro Lopes (Berlin/Portugal)
lecture and performance: turntable-driven surround sound
Saturday, 6pm
In this piece one turntable will stand-in as the interface for sound spatialization: as it rotates the sound sources will rotate around the audience. The music will be improvised by Lopes using needles as microphones to capture micro realities otherwise left unheard, such as tiny scratches, coins rolling, chains and even the resonance of the turntable chassis itself.