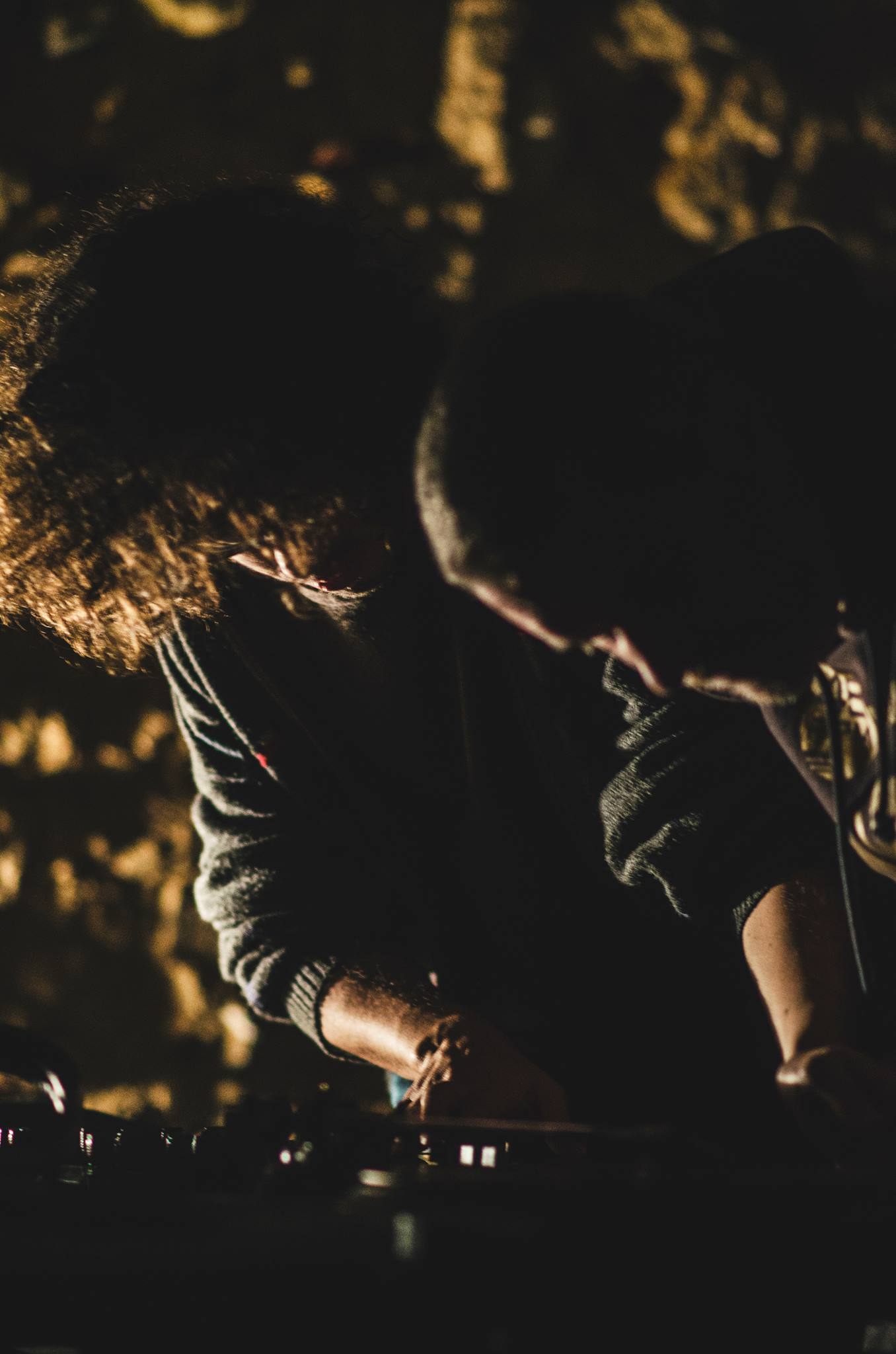 Pai do Vento, is Aeolus, god of the all mighty wind storm. [bandcamp page]
His stormy accomplices are Boreas (Pedro Lopes, turntables, self-pressed records and handmade needles) e Nothus (Nuno Moita, laptop & turntables) and they are responsible for: the smooth 1200 Hz breeze, for the rhytmic 7/4 storm and all other weather conditions, of variable intensity, but of maximum intentionality.
"after the storm comes the calm, but not always." Pai do Vento, 2014
—
Nuno Moita (turntable, electronics), from Portugal, is the co-founder of the Grain of Sound label, known in the experimental area for publishing artists like Manuel Mota, tu'm, Sawako, Quiet American, Terre Thaemlitz, Lawrence English, Paulo Raposo, David Maranha and many others. Nuno has been releasing his own stuff as Stilb and Draftank and started his experimental electronica back in 2001 as stapletape. Also as a sound artist, he is part of such projects as Whit (a quartet of turntablists) and Gigantiq (with André Gonçalves).
Pedro Lopes (turntables), from Portugal, residing in Berlin, collaborates with visual artists, performance & improvisors. He played in venues such as Transmediale, Serralves Foundation, Casa da Música, OutFest, Rescaldo, Metasonic & Future Places and collaborated with many artists: Carlos Zíngaro, André Gonçalves, Gabriel Ferrandini, Pedro Sousa, Miguel Sá, Hernâni Faustino, Rodrigo Pinheiro, Per Gärdin, Carlos Santos, Manuela São Simão and in ensembles conducted by William Winnant (Zorn's Cobra), Reinhold Friedl & Ernesto Rodrigues.