HYPERNATURAL SOUNDS#1: ON SAMPLING/RE-SAMPLING/UN-SAMPLING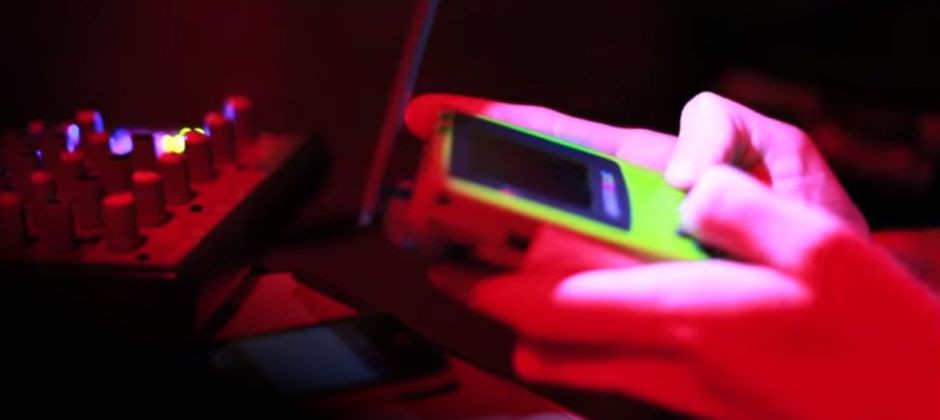 On August 28th Pedro Lopes & Desiree Foerster presented three unique sets by the international musicians Sumbu Dunia, Lukatoyboy, Samuel Hertz followed by an open discussion about their relation towards sampling as a creative technique. Looping, chopping, filtering, serializing, the quest for originality, the use of found material, and how the re-contextualization of sounds contributes to an immersive experience for the musicians and the audience – these will be the foci addressed and felt throughout the evening. (event page)
Read more about Hypernatural Sounds#1 in the press by Digital In Berlin.
---
HYPERNATURAL SOUNDS#2: UNHEARD
Unheard is a paradoxical event. It deals with the theme of making audible the intangible and imperceptible processes, from organic rivers to data flowing. This is what the hypernatural series discusses: transformations of natural into art, digital into natural. In this occasion we will hear 3 artists perform different transformations of unheard phenomena into sounds; this goes beyond sonification because this goes beyond 1-1 mappings of "this becomes that". Here, these artists explore "this is also that when re-contextualized as sound". After the performances we will open the floor for a panel discussion. The hypernatural series is always bringing musicians and theorists into a space for discussion and sharing with the audience, which includes current scientific and philosophic studies of non-human subjectivities, music & media theory, etc. 
Line-up: TBA
---
HYPERNATURAL SERIES: THE PHILOSOPHY OF SOUNDS
Hypernatural is a series curated by Pedro Lopes and Desiree Förster. This series brings together musicians and theorists for sharing with the audience the philosophy behind sound art and music.